Monday, March 30, 2015
Posted by

Donald Douglas
at 5:00 AM
0 comments
Links to this post


Sunday, March 29, 2015
Radical leftists are cheering the shooting of the decorated Boston police officer, "
Leftists Celebrate on Twitter Over Boston Cop Shooting
."
One of the radicals linked there is Lamont Lilly, a member of the revolutionary communist organization
Fight Imperialism, Stand Together
(FIST). Lilly's tweets advocate anti-capitalist violence, "no justice, no peace." See, for example, "
Fuck peace. We want justice
," and "
Anti-Racist. Anti-Capitalist. Anti-Sexist. Anti-Imperialist. Simply means you're PRO-HUMAN!
"
And the FIST publication,
Red Flag
, advocates the systematic murder of law enforcement officers of the "capitalist police state." See, "
How Will We Defeat the Police State
."
And here's this from another article there, entitled "
What Do Communists Stand For? Smashing the Low Wage Capitalist State
":
Socialism Did Not Fail: And no it hasn't been a big failure everywhere its ever been tried. The Soviet Union, the first attempt to build socialism, went from being an impoverished agrarian country, to being an industrial power house. It doubled the life expectancy of the people. It produced more steel and tractors than any other society. It provided electricity, running water, housing, and medical care to everyone within its borders. The Soviet Union defeated the Nazis and Hitler. The Soviet Union was the first country to enter outer space.

The Soviet Union collapsed in the 1980s, when it was privatizing things. It collapsed when it was introducing capitalist market reforms, and moving away from socialism, led by leaders who repudiated the revolutionary ideology of Marxism-Leninism.
It goes on like that, even going so far as to praise Cuba and North Korea as spectacular successes of the communist model. Whatever. Reality is always upside down in the left's collectivist worldview, and that's from the Obama White House down to the #BlackLivesMatter activists killing cops in the streets. I've written about this before, so by now it's abundantly clear what this movement's all about, although the treasonous, leftist MSM refuses to report the truth. See, "
List of Demands from 'Black Lives Matter'
."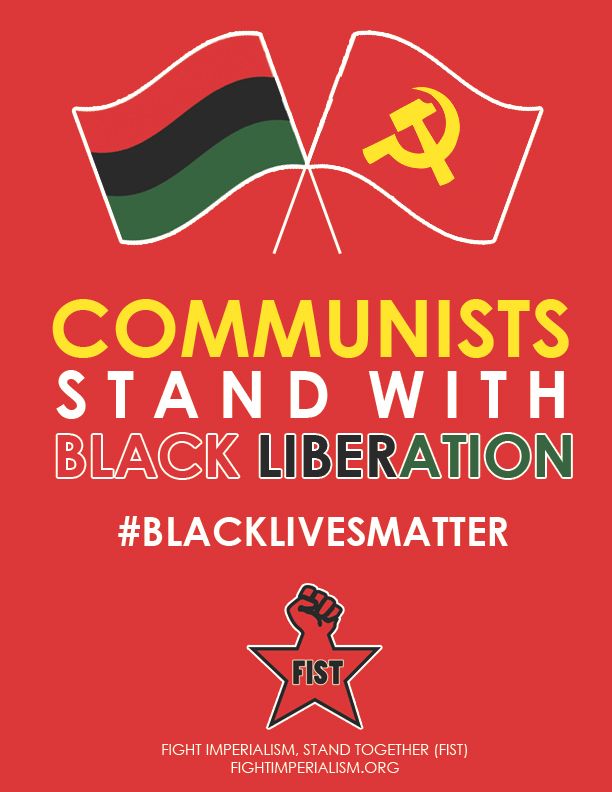 Posted by

Donald Douglas
at 7:45 PM
0 comments
Links to this post


Saturday, March 28, 2015
Most excellent.
From Professor Mark Perry, at
AEI
:
In 2009, Canadian economist Ross McKitrick was asked by a journalist for his thoughts on the importance of the annual one-hour event in energy self-flagellation and green nitwitery known as Earth Hour, which takes place today, March 28, at 8:30 p.m. Here is his excellent response (my emphasis)...
Keep reading
.
Posted by

Donald Douglas
at 4:55 PM
0 comments
Links to this post


Posted by

Donald Douglas
at 4:15 PM
0 comments
Links to this post


The new volume of David Horowitz's collected works is out:
The Black Book of the American Left Volume 4: Islamo-Fascism and the War Against the Jews
.
Don't miss all of Horowitz's books at
Amazon
.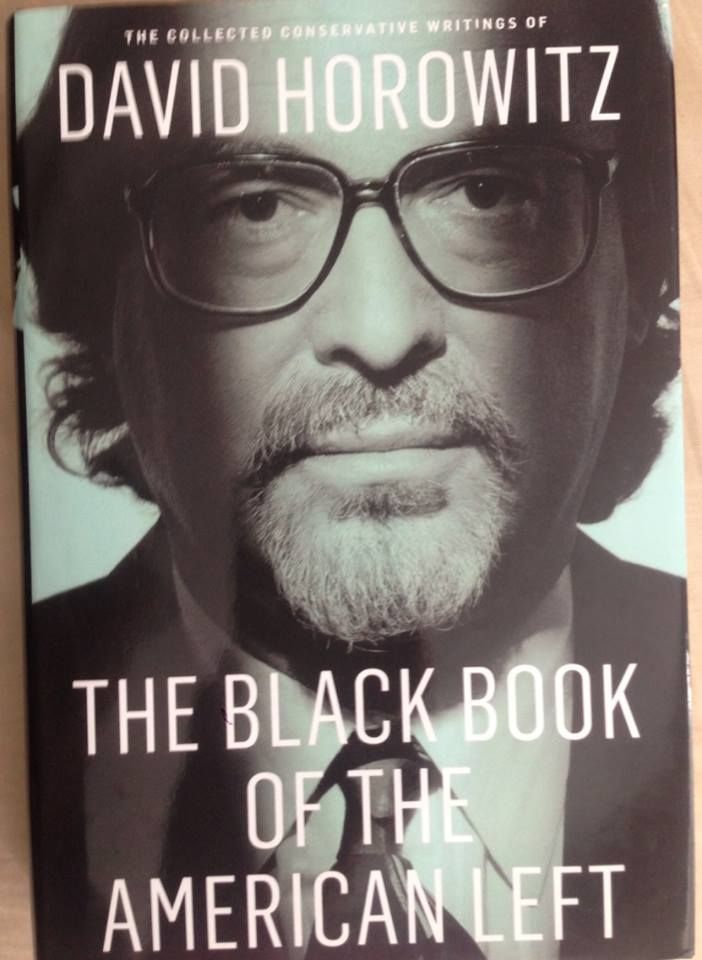 Posted by

Donald Douglas
at 3:40 PM
0 comments
Links to this post


This guy was all f-ked up. He'd even planned for something "spectacular' to happen, to make him famous. We'll, he's famous now. Infamous, in fact.
Very sad.
At the Los Angeles Times, "
Germanwings copilot had health, psychological problems, reports say
":
Additional evidence emerged Saturday to suggest copilot Andreas Lubitz had health issues that should have prevented him from being allowed anywhere near the controls of the Germanwings A320 Airbus that he apparently deliberately flew into a mountain in the southern Alps on Tuesday, killing all 150 people aboard.

As well as medical findings, one of the copilot's former girlfriends came forward to tell a German newspaper that Lubitz, 27, told her, while they were dating last year, that he planned a spectacular gesture to make sure everyone would "remember" him. She described Lubitz as a "tormented" person who knew how to hide secrets.

The German newspaper Bild spoke to the young woman, identified only as Maria W, 26, and said she dated Lubitz for five months in 2014 during which time he said: "One day I will do something that will change the whole system and then everyone will know my name and remember it.

"I never knew what he meant, but now it makes sense," the woman was quoted as saying.

She revealed that the pilot had suffered nightmares and that their relationship ended because his behavior scared her.

"At night, he would wake up and scream: 'We're going down!'"

She said if Lubitz did indeed deliberately bring down the plane, "it is because he understood that because of his health problems, his big dream of a job at Lufthansa as captain and as a long-haul pilot was practically impossible."
More.
And at the Other McCain, "
German Co-Pilot Commits Mass Murder
":
You might think that this incident seven years ago — when Lubitz was 21 and "depression" interrupted his training — would have caused someone to question his fitness to be a commercial pilot. Oh, but that would be discrimination against the mentally ill, which is unacceptable. Misguided ideas about "human rights" thereby result in putting a murderous psychopath in the cockpit so he can kill 149 innocent people by flying into a mountain at 400 miles an hour.

"You only hear the screams in the final seconds."
Yeah, well, wouldn't want to hurt the feelings of the regressive enablers of death, or anything.
Speaking of which, don't miss the broad-brush smears over at No More Mister, "
ISLAMOPHOBES FIND A GERMANWINGS STORY THEY LIKE
":
No reputable media outlet has reported on any possible motivation for the downing of Germanwings Flight 9525 apart from the claim that copilot Andreas Lubitz was suffering from a significant level of depression -- so elements of the Islam-hating right are now just turning him into a Islamist terrorist, based on evidence that appears to be nothing more than wishful thinking on their part.
And who would be the "Islam-hating right" to which No More Mister smears?
Well, Jim Hoft, a.k.a., "Gateway Pundit." That's it. Oh, actually, there's also Debbie Schlussel, of whom no one --- and I mean literally no one on the right --- considers one of their own partisans. She's simply a nutbag.
But hey, the idiot Steve M.'s got his "Islamophobe" meme and he's going with it!
Posted by

Donald Douglas
at 3:35 PM
0 comments
Links to this post


This is an amazing story. Hilarious even. Although it's sad for poor Mexicans who don't even get to see their own team play soccer. But it's hilarious for leftists, since once again their program of "compassionate" immigration policy is shown for what it is: The
Reconquista
.
At the Los Angeles Times, "
Mexico's national soccer team finds a great home venue -- in the U.S.
":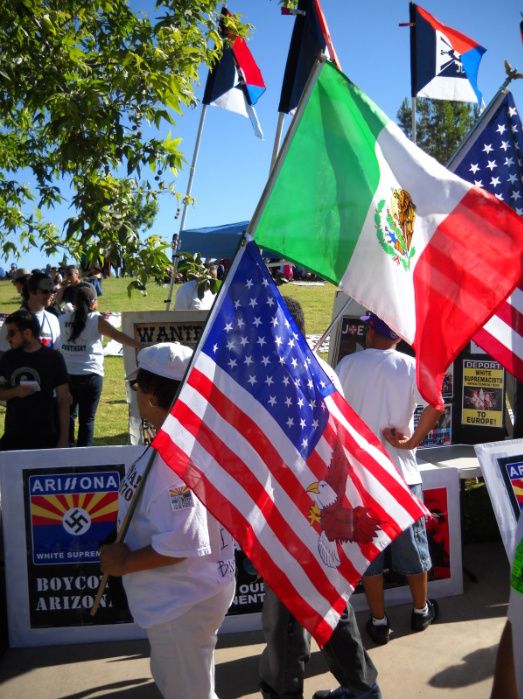 Last year, Mexico played more games in the U.S. — eight — than the U.S. national team played domestically. Since February 2010, Mexico has played 30 of its 50 non-tournament games, called friendlies, in this country — many before sellout crowds.

This isn't to say the U.S. team isn't popular here. According to Adidas, the uniform provider for the Mexican national team, the U.S. and Mexico sold nearly an equal number of team jerseys in this country last year. Most second- and third-generation Mexican-Americans rate the U.S. as their second-favorite team.

Mexico is first....

The U.S. has a Mexican American population of more than 35 million, accounting for more than 65% of a U.S. Spanish-speaking marketplace that is increasingly attractive to advertisers. The most popular team is the Mexican national team, which is why SUM has been able to get major corporations such as Wells Fargo, Unilever, Allstate, Castrol, Makita and Home Depot to sponsor U.S. tours.

Not surprisingly, the Mexican team's favorite cities are ones with huge expatriate populations such as Phoenix, Houston, Dallas and Los Angeles, where they regularly pack huge football stadiums.

In Southern California, Mexico drew more than 90,000 to the Rose Bowl for a meaningless midweek exhibition with New Zealand in 2010. A year later an overwhelmingly pro-Mexico crowd of 93,420 was in Pasadena for the Gold Cup final with the U.S. Some of the U.S. players were extremely unsettled at being the visiting team in their own country. The American national team hasn't played Mexico in Southern California since then.
The team's owner openly disses Mexican nationals. Not enough lucre. Well, at least he's not a communist. That's the only good takeaway from this story. He's not a scummy, decrepit Marxist-Leninist revolutionary America-basher, like most of the idiot stateside Mexican leftists who're going to the games.
Posted by

Donald Douglas
at 2:45 PM
0 comments
Links to this post


This was the outrage
du jour
yesterday, "
Indiana Religious Freedom Law Sparks Fury
" (via
Google
and
Memeorandum
).
But according to the Washington Post, "
19 states that have 'religious freedom' laws like Indiana's that no one is boycotting
."
Government has to show a "compelling governmental interest" before it can trample religious freedom. That's all that's required. The Indiana law is in line with the federal Religious Freedom Restoration Act. See the Weekly Standard, "
Indiana's Religious Freedom Restoration Act, Explained
." More often than not public accommodations are made for disadvantaged groups. The important thing is that in certain circumstances protections for religious observance will outweigh the goals of state attempts to force equality. And that's why the left is outraged. They want to trample freedom of conscience. They cannot stand a free people making moral choices for themselves. Leftists want state power to force compliance without exception. It's hateful and bigoted. But that's the essences of far-left regressivism.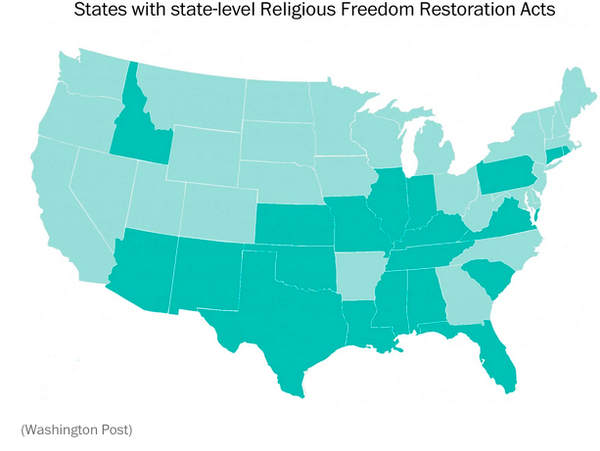 Posted by

Donald Douglas
at 1:15 PM
0 comments
Links to this post


Posted by

Donald Douglas
at 12:00 PM
0 comments
Links to this post


Move along. Nothing to see here.
At IBD, "
Islamic State In Illinois Planned Another Ft. Hood
":
An Illinois National Guardsman sought to fight with Islamic State as his cousin plotted to kill scores at an Illinois National Guard facility. If they had succeeded, would President Obama call it workplace violence?

President Obama's "JV" terrorist team has metastasized to the point where its franchisees have spread across continents and oceans, with the FBI investigating ISIS-related activities and plots in all 50 states, including a very dangerous one in the commander in chief's home state of Illinois.

One of those FBI investigations involved the arrest Wednesday of Hasan Edmonds — a supply specialist with the Illinois National Guard, who had trained at the Joliet Armory since 2011 — at Chicago's Midway International Airport as he prepared to board a plane to Detroit and then to Cairo via Amsterdam, with the goal of joining the Islamic State.

Two hours later, authorities picked up his cousin, Jonas Edmonds, who had planned to wear Hasan's uniform and attack the facility in the same manner that Maj. Nidal Hasan did at Fort Hood, Texas.

The cousins had scouted out the armory on Tuesday, with Hasan Edmonds picking up a copy of the facility training schedule. The plan was for Jonas Edmonds to carry out the assault using AK-47s and grenades.

As they cased the National Guard facility on Tuesday, according to a report in the Chicago Tribune, the cousins from Aurora, Ill., discussed where soldiers would be stationed inside, which rooms and areas to avoid, and the firepower required to carry out the assault. The plot was uncovered when an FBI source made connections with Hasan Edmonds on Facebook, inquiring about his plans to travel overseas to join the Islamic State.

We are mindful of the fact that not all IS recruits and sympathizers are so careless in revealing their intentions. It may be a cliche, but we have to be right all the time while terrorists only have to be right once.

If successful, the planned assault on the Joliet Armory might have mirrored the terrorist attack by Nidal Hasan, whose Nov. 5, 2009, rampage at the Army base near Killeen, Texas, killed 13, including a pregnant soldier, and wounded 32, as he shouted "Allahu Akhbar!"

The Obama administration would dismiss the attack as "workplace violence," just as they dismissed the Islamic State as a "JV" terrorist team...
More
.
Posted by

Donald Douglas
at 11:30 AM
0 comments
Links to this post


Posted by

Donald Douglas
at 11:20 AM
0 comments
Links to this post


Unprecedented.
Barack Hussein is throwing Israel to the wolves at the U.N. on Palestinian statehood.
At WSJ, "
White House leaves open the possibility of letting the United Nations set a deadline for a Palestinian state
":
The U.S. exerted new pressure against Israel by leaving open the possibility of letting the United Nations set a deadline for a Palestinian state, in what would be a departure from using American veto power to protect its close Mideast ally.

The prospect of a U.N. Security Council resolution arose Friday when French Foreign Minister Laurent Fabius said Paris would introduce a measure setting a deadline for a negotiated settlement of the conflict and the establishment of a Palestinian state alongside Israel, possibly within two years.

On dozens of occasions in recent decades, the U.S. has lobbied against approval of such resolutions, using its veto authority as a permanent member of the Security Council as a last resort. In response to past resolutions concerning the Middle East, the White House has echoed Israel's contention that U.N. action cannot substitute for direct negotiations.

But the White House took a markedly different tack on Friday. Press secretary Josh Earnest said the Obama administration was aware of Mr. Fabius's comments. "But we have not yet actually seen a text of a resolution so I'd reserve comment on a hypothetical resolution," he said.

While he didn't indicate whether the U.S. would actively favor such a resolution, the absence of any dissuasion was telling. White House officials didn't elaborate on the Obama administration's position...
Keep reading
.
Posted by

Donald Douglas
at 11:05 AM
0 comments
Links to this post


Posted by

Donald Douglas
at 5:40 AM
0 comments
Links to this post


Posted by

Donald Douglas
at 4:00 AM
0 comments
Links to this post


They're talking about education. It's quite interesting and informative.




Posted by

Donald Douglas
at 12:00 AM
0 comments
Links to this post